Melbourne's Tree Specialists – PC Tree Services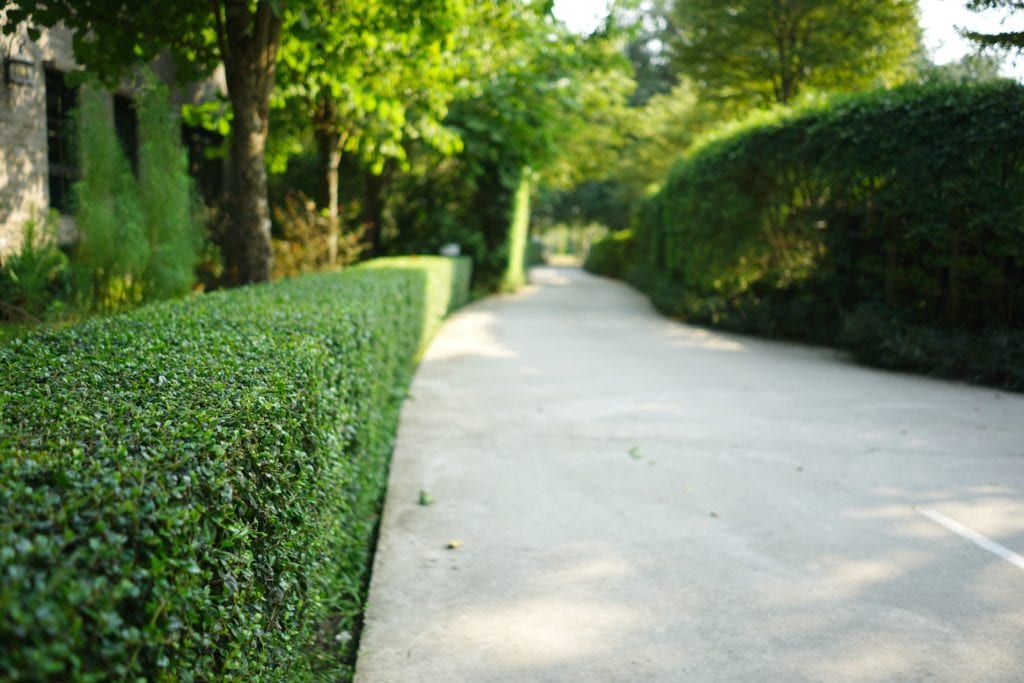 At PC Tree Removal Melbourne Services, our hedge-trimming team is composed of professional horticulturists, gardeners and landscape artists. This way we can ensure that you will have the best team available for when you decide to take your hedge maintenance to a new level. Having been in business since 2005, our company has built a reputation for providing premium gardening services in Melbourne, giving you peace of mind that your beloved shrubs will be kept tidy and healthy no matter the time of the year.
If you're after Melbourne's top-notch hedge specialists, contact us today. You can reach us by calling 03 9720 7740 or by enquiring online and having us get back to you.
The Importance of Regular Hedge Trimming
Property owners choose to grow hedges on their properties for many reasons. Comprising closely spaced shrubs, these hedgerows could be planted to provide screening and privacy between one's home and those of the neighbours, or they could also be grown as an integral component of a well-planned landscaping strategy for a property.
Whatever the reason, these hedges can become wild and out of control in the blink of an eye, encroaching upon places where they shouldn't be and reaching heights even the tallest ladders can't reach. If these are the sort of problems you're currently facing, call on PC Tree Services right away. As Melbourne's leading hedge trimming specialists, our team is well-versed on the benefits of regular hedge pruning. Here are just some of the most important reasons why you should get your hedges trimmed on a regular basis:
Increasing Foliage Density. With regularly scheduled pruning of your hedges, we can increase vigorous growth in the centre of the shrubs, thereby improving their density and aesthetics.
Encouraging Proper Growth. Pruning and trimming also allow for proper plant growth, preventing the branches from getting weighed down and allowing all the leaves to get the sunlight they need to produce energy. This improves the overall health and strength of the plants while encouraging them to grow with the right structure as they mature.
Defence against Bugs and Infection. Hedge trimming also helps control insect pests and diseases by getting rid of infected branches and leaves.
Keeping Your Yard Neat. Maintaining your hedges will also help reduce and alleviate encroachment into your roofline, gutters, yard, and surrounding properties, which means you'll be able to keep your neighbours and your local council happy, too!
At PC Tree services, our expert hedge trimmers can help you enjoy all of the above-mentioned benefits while transforming your hedges to make them the highlight of your garden once more!
PC Tree Services Is Your Trusted Hedge Pruning Service Provider In Melbourne
Since our company's foundation, we at PC Tree Services have been known for our commitment to integrity, quality customer service and first-rate workmanship when it comes to all our horticultural and landscaping work in Melbourne. With this ethos, we know we are able to deliver upon our promises each and every time.
Whether you're growing hedges to create beautiful topiaries, to put up privacy barriers, to attract pollinating fauna or to improve the overall look and appeal of your property, you can count on our people to achieve the best results when pruning your cherished hedgerows.
With our extensive knowledge and experience, as well as our skill in using the best and latest equipment in the industry, it won't take long before your hedges become your source of pride and your neighbourhood's object of envy.
No job is too small or unimportant to us. At PC Tree Services, our ultimate goal is to make every overgrown hedge look great again. If you have hedges that need trimming and taming, call us at 03 9720 7740. You may also reach out to us through our contact page.