At PC Tree Services, our clients know that they can come to us for a broad range of quality arborist services across Melbourne. We are the one-stop shop for all arborist services, and our clients count on us for fast and efficient services. With years of experience and quality equipment, no job is too big or too small for our team to handle.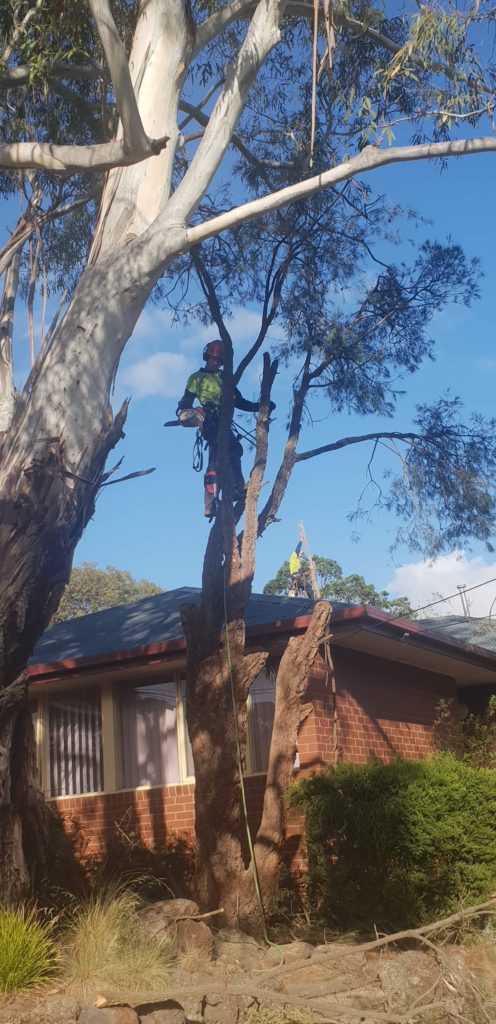 PC Tree Services Offers Arborist Services to Melbourne
As we mentioned, we offer an exclusive range of arborist services that include:
Tree Removal Melbourne – A dead or dying tree can be a safety hazard. Maybe it's simply in the way of an existing project. Either way, you can get safe and efficient tree removal when you contact us.
Stump Removal– Not only do stumps present a hazard for your equipment, but they're also a safety issue that can draw bugs to your property. We have the tools and knowledge to perform stump removal in both domestic and commercial settings.
Tree and Hedge Pruning – Get rid of any overhanging branches and overgrown hedges with our comprehensive tree and hedge pruning. We'll come in, assess the situation and make our recommendations.
Tree Chipping– Did you have a tree come down recently, and you're not sure how to get rid of it? If so, our tree chipping service is an easy and safe way to get rid of any downed or leftover trees around your property.
Arborist Reports – Our staff can give property owners comprehensive arborist reports. We'll come in, document the condition of your trees, areas of concern and damage. We'll also provide you with probable causes of your tree issues including pests, mechanical injury, site conditions or disease threats all in one comprehensive report.
Mulch Sales– We offer mulch sales to both domestic and commercial clients, and we have a variety of mulch on-hand and ready to go. All you need to is get in touch and tell us how much mulch you want and where you want it. We'll take care of the rest.
24/7 Emergency Call Outs – We understand how essential time is in the event of an emergency, and we want to be there when our clients need us most. You'll get 24/7 emergency call out service with PC Trees Services.
Contact PC Tree Services Today For Arborist Melbourne!
If you're in need of some of our services, or if you have questions or concerns, contact us. Our professional staff are ready to help in any way they can. All you need do is ask!